Self-Propelled Sprayer IBIS 3000-24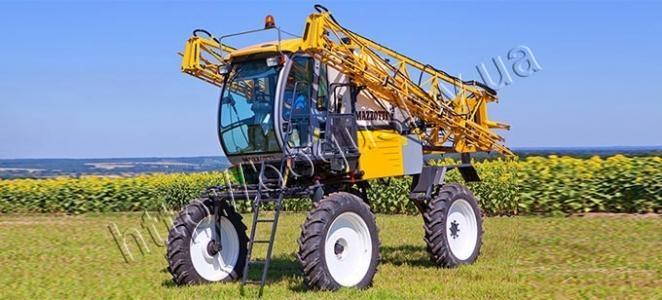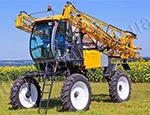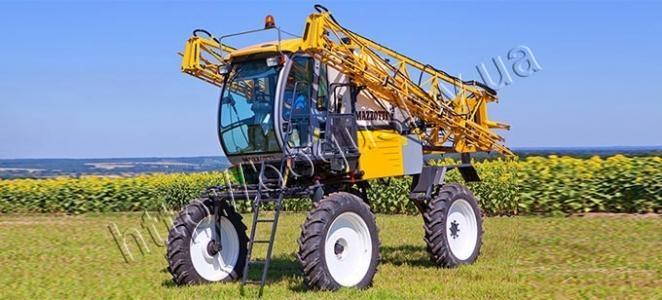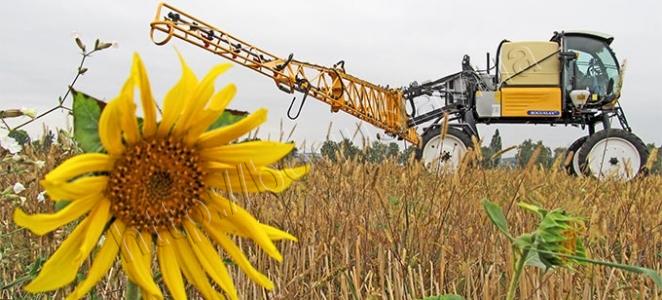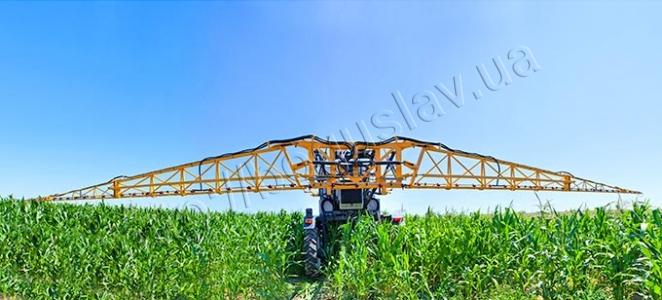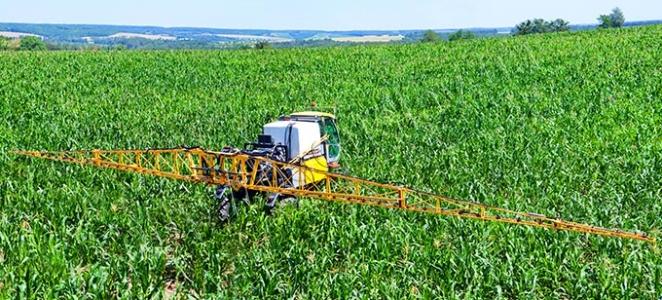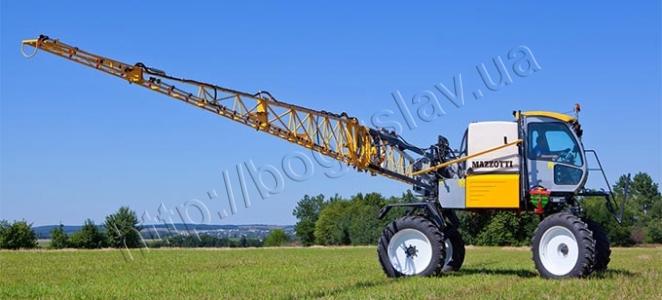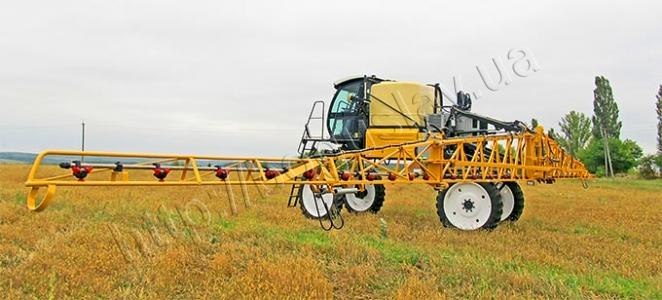 The unit is self-propelled type, suitable for the protection of industrial crops. It is equipped with all-wheel drive transmission, upon request. It has a large clearance (1800 mm) and a boom with a very wide grip (24 m).
| | |
| --- | --- |
| Boom width, m | 24 |
| Tank capacity, m3 | 3.15 |
| Engine, hp | 145 |
| Speed, km/h max | 36 |
| The height position of the boom, m | 2.7 |
| Tires size | 11.2R42 |
| Ground clearance, mm | 1800 |
| Tracking, mm | 2250-2700-2800-3000 |
| Weight, t | 6.1 |
| Length, m | 6.8 |
| Turning radius, m | 5.2 |
Self-Propelled Sprayer
IBIS Series, Model 3000-24
Speed and maneuvering the sprayer, that also has an impressive ground clearance (1.8 m) and mul-tiple-choice track width that makes it suitable for the treatment of high crops (sunflower, corn and rape).
Each component of the chassis unit is selected in such a way as to ensure the reliability and durabil-ity of its work, as well as high efficiency in the performance of tasks set to sprayer.
Hydraulic transmission of the unit has rear-wheel drive and allows it to change the speed smoothly. Optionally the machine can be equipped with all-wheel drive transmission with 4-wheel drive. Manufacturers of highly reliable transmission elements - an international group of "Poclain Hydrau-lics" and the "Sauer".
Rear and front hydraulic suspensions are independent. Due to this, the aggregate is able to make processing of crops at speeds up to 20 km/h. At this speed is especially important reliability and stability of the shock absorbers. For this purpose, they are equipped with powerful nitrogen accu-mulators.
The engine powering the sprayer - "Perkins" diesel engine of 145 hp. It also features a high level of reliability. The engine set in compact sound-proof compartment for excellent acoustic comfort.
For the operator of the unit provides the cabin with high level of comfort. It is equipped with a com-fortable seat with pneumatic control; heating and air-conditioning include active charcoal filtration. With the operator's seat offers a great panoramic view. A multi-function joystick and computer al-low easily managing and monitoring all parameters during treatment.
Reserve tank of working fluid volume 3150 liters made of fiberglass. The hydraulic boom 24m long has passed the anti-corrosion treatment - sandblasting and powder painting.
The stability of boom position while spraying provided by pendulum mechanism. The height of its position in the range of 0.8 m - 2.7 m can be changed with the help of two hydraulic cylinders and parallelogram suspension.
On request, the aggregate can be equipped with GPS Navigator Cruizer II from "Raven" company.
Автор: Виталий Серый
GPS navigator from "Raven" company (model "Cruizer II"),
mechanical autopilot from "Raven" company (model "SmartSteer").
Products
Products and assemblies