Self-Propelled Sprayer IBIS 3000-28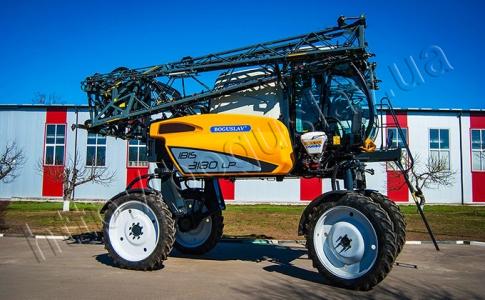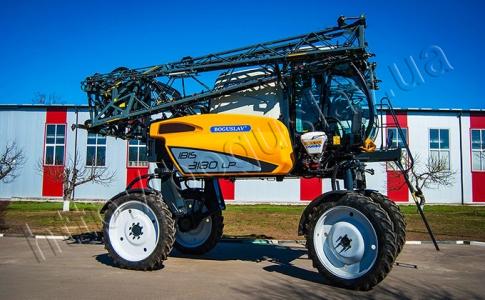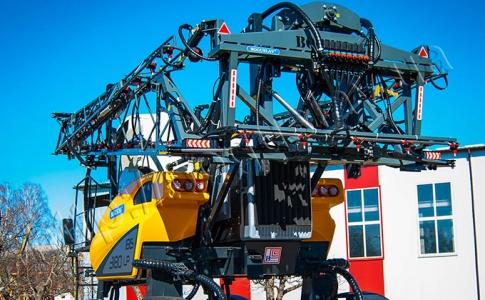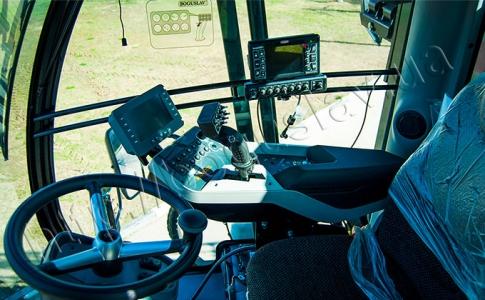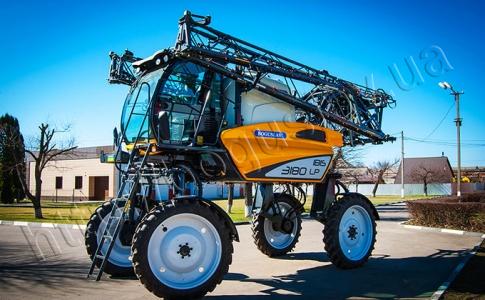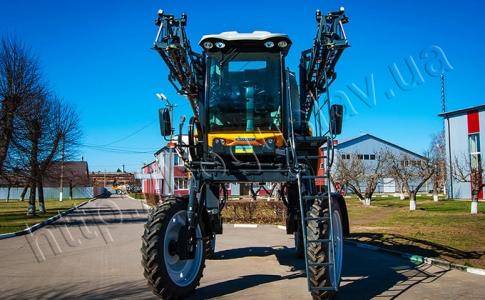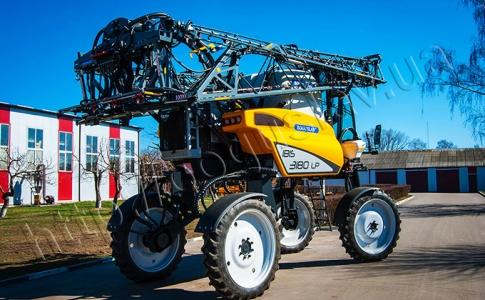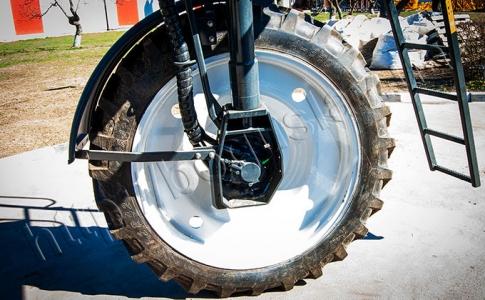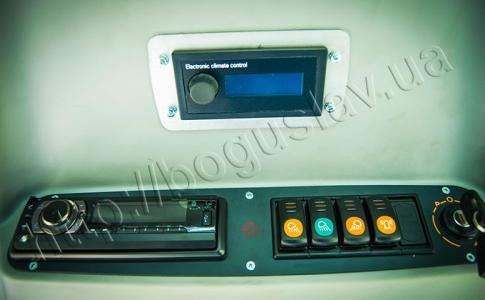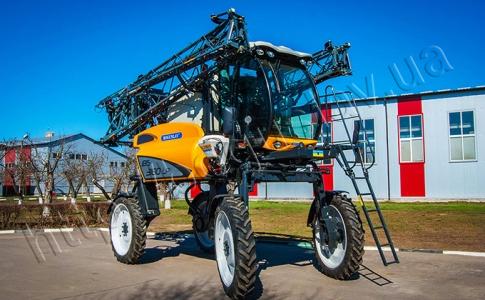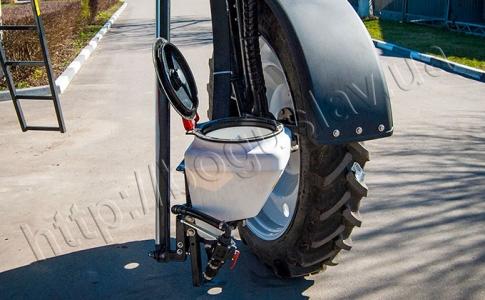 A model with a extended grip of the boom (28 m), five step of track width, a capacious tank (3150 liters) and a ground clearance of 1.8 m, that allows processing the industrial crops.
| | |
| --- | --- |
| Boom width, m | 28 |
| Tank capacity, m3 | 3.15 |
| Engine, hp | 145 |
| Speed, km/h max | 36 |
| The height position of the boom, m | 2.7 |
| Tires size | 11.2R42 |
| Ground clearance, mm | 1800 |
| Tracking, mm | 2250-2700-2800-3000 |
| Weight, t | 6.1 |
| Length, m | 6.8 |
| Turning radius, m | 5.2 |
Self-Propelled Sprayer
IBIS Series, Model 3000-28
Spacious cab with broad view during work and transfers. The view over the wheels during work allows a better access into the field and the booms positioning does no obstruct the view on the road.
Easy access to cab through handy Hydraulic ladder.
In the new cab design, special attention was paid to the operator`s and safety.
The cab is provided with standard level 4, the maximum safety level required by European prescriptions. Pressurized, with active carbon filters for a perfect air circulation inside the cab.
The clearance of mm1800 is an important feature to do not damage the high stem crop. Tracking is mechanically adjustable from 2250 to 3000 mm. The Poclain hydraulic motors have been positioned in order to have the minimum obstacle entering into the crop. To maintain an optimal stability, high clearance from ground must be used in flat area, and with the widest possible tracking.
The system of independent rear wheel and independent front axle suspension, allow a safety road drive and high performance working speed.
Compact and low weight self-propelled machine, weighting only 6100 kg empty, it reduces the soil trampling effect guaranteeing minim damage. Efficient suspension systems allow working speed above 15 km/h. Main tank capacity 3150lt.
IBIS 3180 has an external steering radius of only 5200mm, a relevant feature during placement maneuvers in the field and on the road.
Products
Products and assemblies