Applicator LFM-5000-10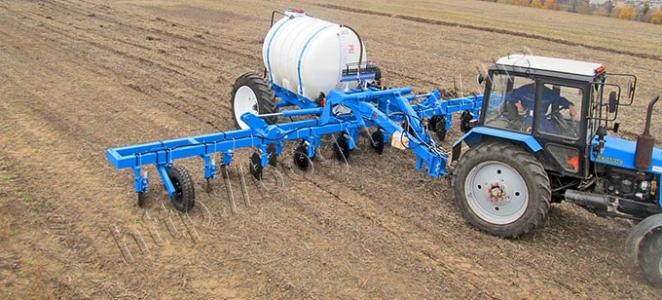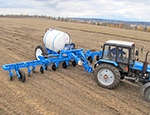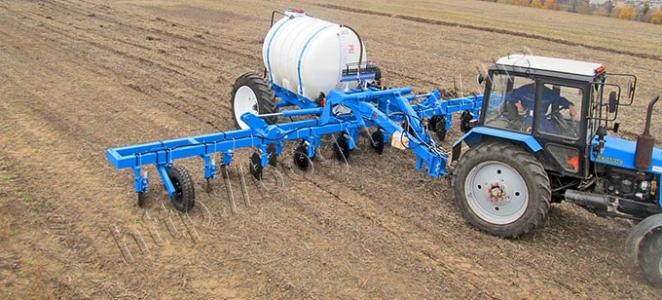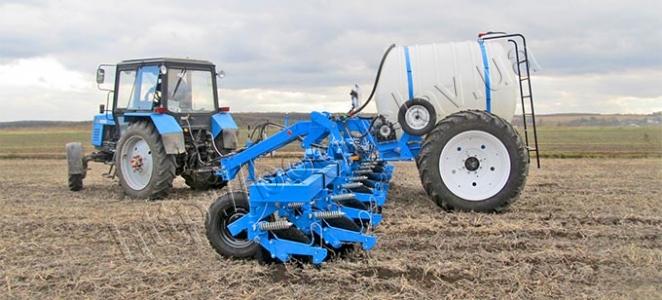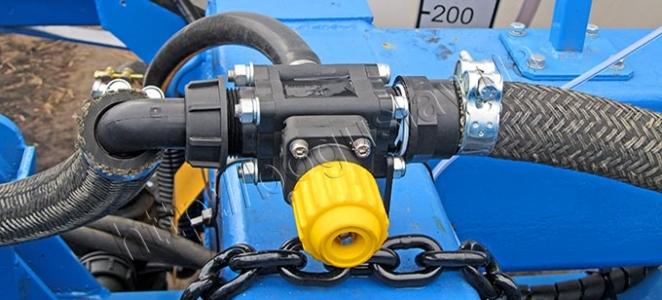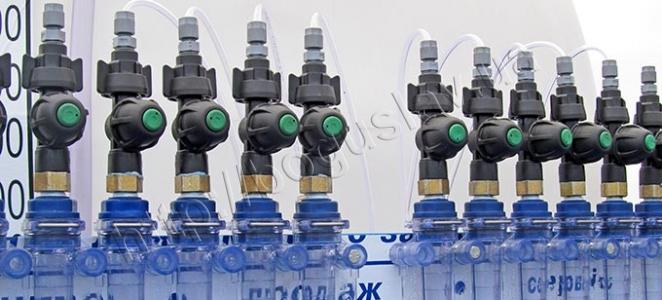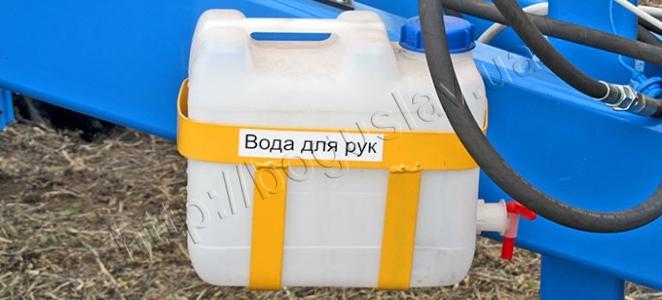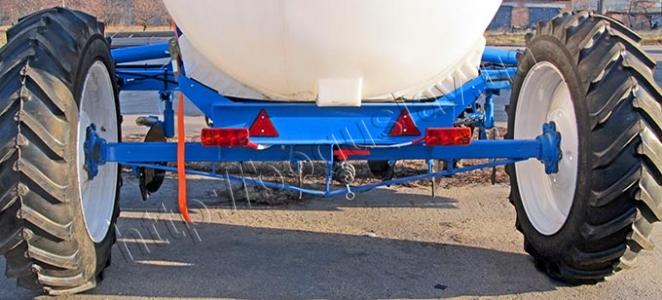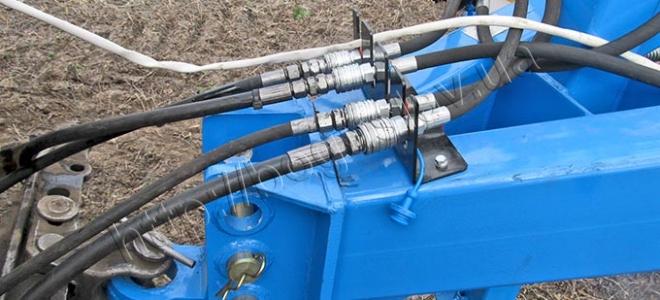 The applicator of this model produces the enrichment of the soil by liquid fertilizers, having a density up to 1.42 g/cm3. For the movement is attached to the tractor having a 90 HP or more. The implement coupling - semi-trailed.
| | |
| --- | --- |
| Model designation | LFM-5000-10 |
| Productivity, h | 7.1-13.8 |
| Pump, l/min | 160 |
| Swath width, m | 10 |
| Diameter of the disks, mm | 530 |
| Rows | 19 |
| Depth of application, mm | 200 |
| Tankcapacity, l. | 5000 |
| Range of speed, km/h | 7-14 |
| The density of liquid fertilizers, g/cm3 | <1.32 |
Fertilizer Applicator
LFM Series, models 5000-10 and 3000-6
The main purpose of these aggregates is the enrichment of the soil with fertilizers (mineral, in liquid form).
The bodies of fertilizer introduction are disk type. There are the figured knives mounted directly behind the metal disks. There are the metal pipes attached on them. Fertilizers are supplied to the soil through the pipes.
The possible methods of the soil treatment are continuous and inter-row. It is possible to make a change of supply range to unit sections using a special regulator. The excess of fertilizers are redirected back into the tank. The current supply rate of fertilizer is shown on the monitor that is placed directly in the tractor cab. The pump is driven by the machines wheel. This ensures the exact match the supply range of fertilizer regardless of the unit speed.
The supply of liquid fertilizer produces the membrane-piston pump of Italian production. Fertilizer tank is made of a special plastic that is resistant to chemicals and has thick walls.
The efficiency of the unit is achieved by maintaining in the system a working pressure of 4-6 atmospheres that prevents clogging of the supplying pipes. Fertilizers are introducted efficiently and uniformly along the whole working width of the unit, due to the using the rotameters with attached dosing washers with the calibrated holes. Washers provide a uniform distribution of fertilizer flow to the working elements of the applicator. Themselves rotameters are very convenient for visual inspection of the amount of fertilizer introduction and detection the clogged work items.
Also, the unit provides protection against leakage of working liquid, when it stops or reverses. Pressure drop below the level of 0.5 atmospheres in the fertilizer supply system triggers the shut-off valves.
Applicators can be aggregated with models of tractors up to 90 hp. The connection method - semi-trailer.
Автор: Александр Малый
Accessories - the system of valves and pumps for filling and emptying the barrels that are suitable for storage and transport of liquid fertilizers.
Set called "Equipment for pumping and transportation of liquid mineral fertilizers".
Products
Products and assemblies