Trailed Sprayer KRONOS-3000-18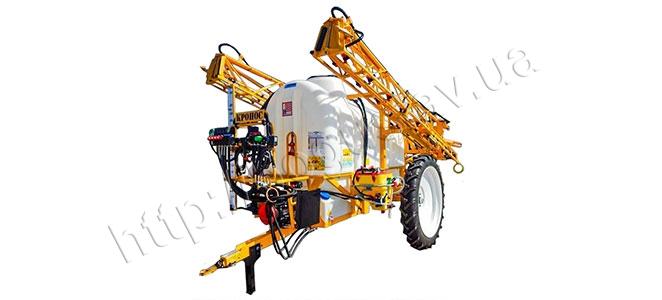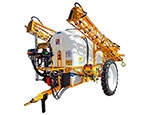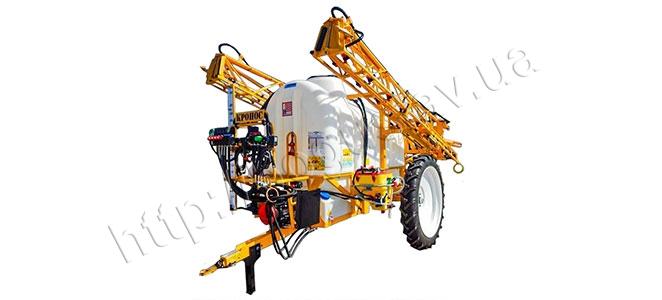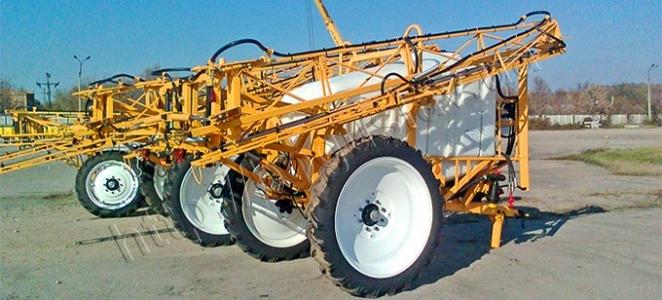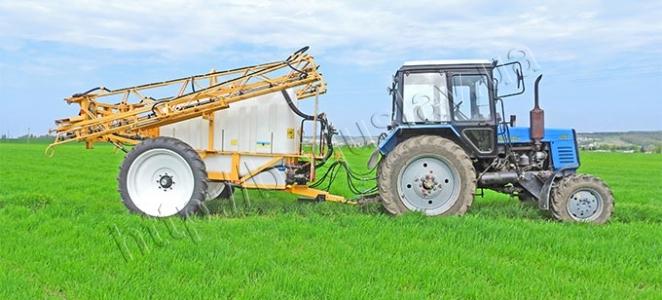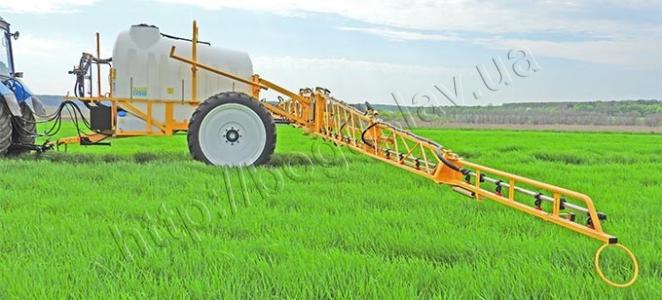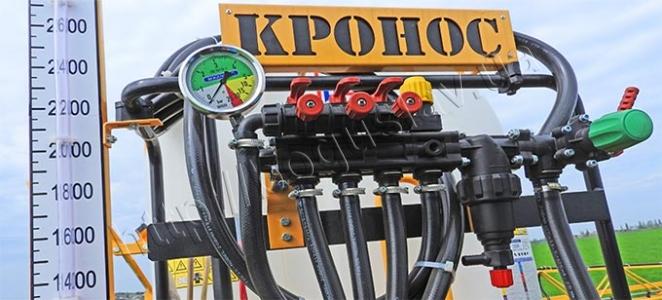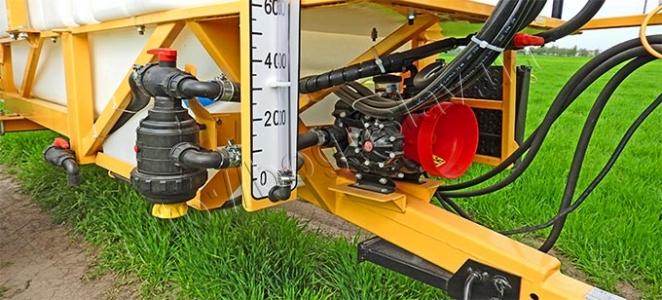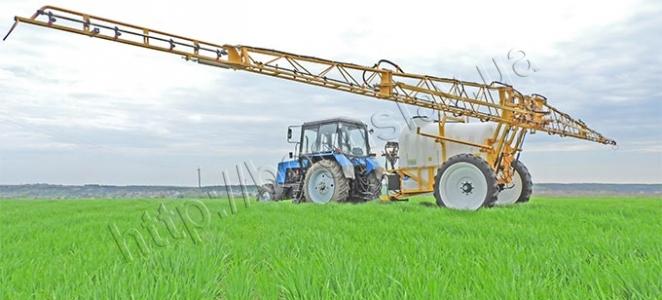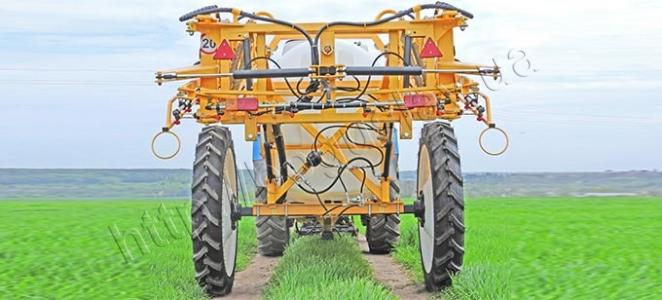 This trailed sprayer is able to treat the plants on a large area with a minimum number of refueling of working fluid. The equipment set of the spraying system consists of the pump of Italian production and the Lechler nozzles of German production.
| | |
| --- | --- |
| Boom width, m | 18 |
| Plastic tank capacity, m3 | 2 |
| Volumetric pump flow, m3/h | 9.6 |
| Tires | 9.5R42 |
| Tracking range, m | 1.4 -2.1 |
| Ground clearance, mm | 650 |
| Weight of the sprayer, t | 1.6 |
| Adjustment of boom height installation, m | 0,6-1,85 |
| Cardan shaft | L=1010 mm |
Trailed Sprayer
Series OP, model 3000-18
This model of trailed sprayer makes it possible to process the crops on the large areas with a minimum of stops to refill the working liquid. Reliability and usability are the main features of this sprayer.
Using a sprayer in the open air under a constant contact with water causes intense corrosion of metal parts of the unit construction - the frame and the boom. To ensure a long lifetime of these elements, they are treated by sandblasting during manufacturing. Additional corrosion resistance gives them the coating of powder polymer.
Fluctuations of hydraulic boom during the motion dampens by the pendulum mechanism and a special system of hydro-mechanical elements stabilizes the position.
Significant impact on the reliability and durability of the sprayer have such elements of a spray system as pumps and nozzles. That is why, this model is equipped with one of the best components: a pump of company \"Annovi Reverberi\" (Italy) and nozzles of company \"Lechler\" (Germany).
Usability the sprayer is provided by wide opportunities of adjusting the position of the hydraulic boom. The parallelogram suspension with two cylinders lets directly in motion to install a hydraulic boom at the required height in case when the boom from 0.6 m to 1.8 m. In addition, a special safety device immediately returns a boom in operating position in case when the boom collision with an obstacle. Allowable maximum deviation of the boom - 15? vertically and 4 degrees horizontally.
A large volume of plastic sprayer tank - 3000 liters allows treating large areas without refilling of working liquid. Set of two mixers injector maintains a constant concentration of the working liquid in the tank. For washing the tank envisaged special kit with a separate tank for clear water of 170 liters.
Chassis design provides excellent possibility of sprayer and give the possibility of doing spraying the crops at high speed. This is possible thanks to the wide wheels (9.5R42) and ground clearance value of 650 mm. An additional advantage is the ability to stepless regulate the track width of the sprayer from 1.4 m to 2.1 m.
Автор: Виталий Серый
3 ways nozzles holder with nozzle: (2 ST flat + 1 ID injector)
Computer, manufacturer/model: "ARAG"/"Bravo 180"
GPS navigator, manufacturer/model: "RAVEN"/"Cruizer II"
Mixer, l: 20 (+ cans washing device)
Products
Products and assemblies