Trailed Sprayer ODYSSEY-2500-22 (OPK-2500-22 SPS)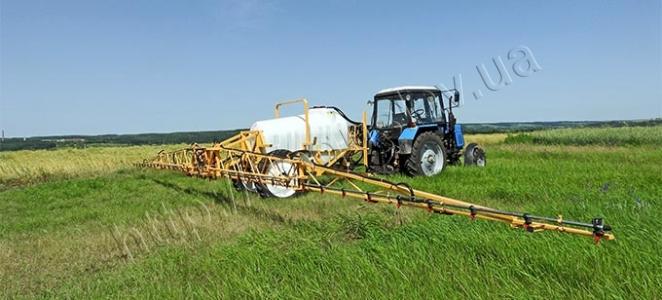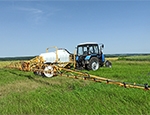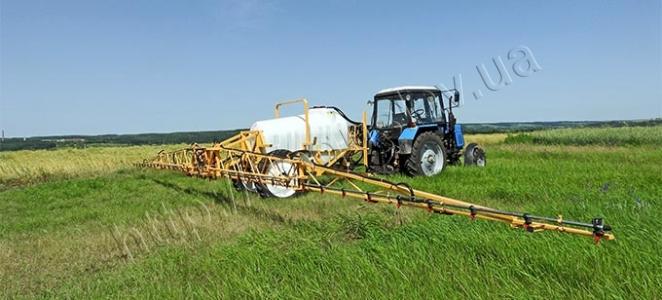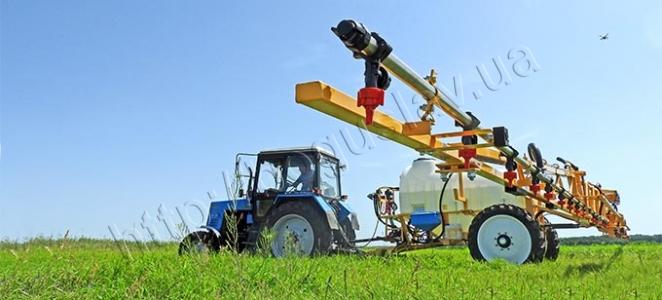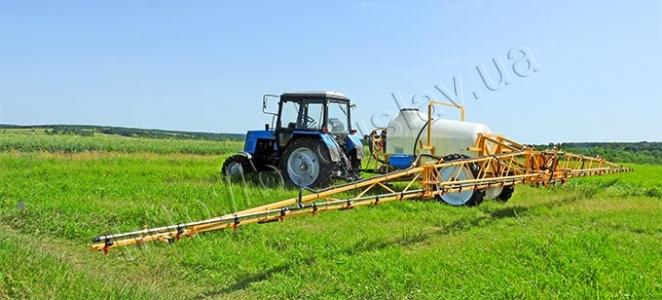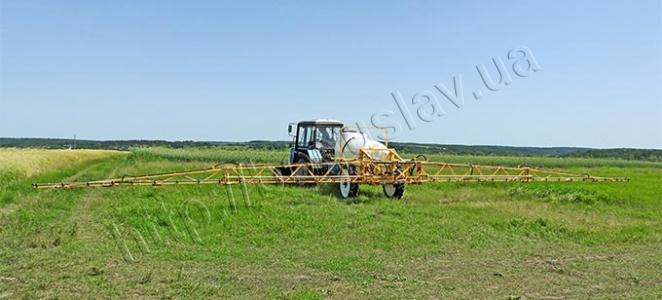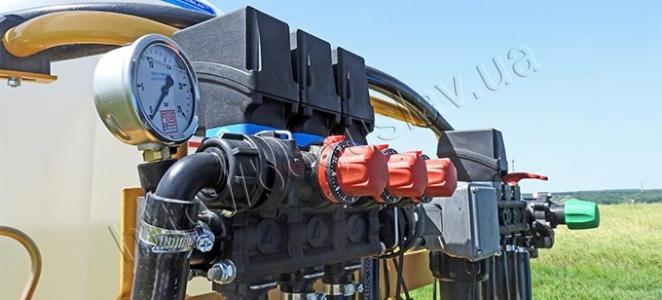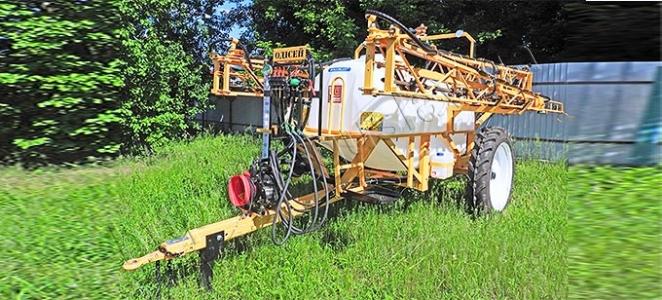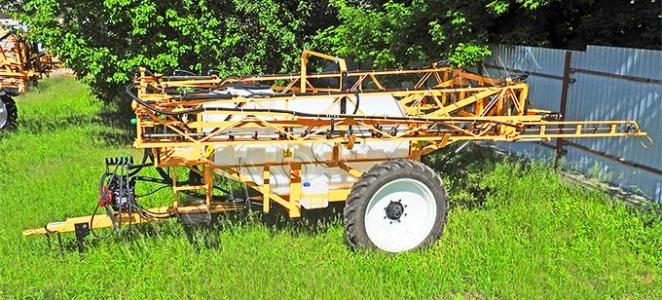 The advantage of this sprayer is the ability to perform the spraying of plants without refueling over a large area (tank capacity - 2.5 cubic meters). It also can be equipped with mixer for preparing the working liquid directly in the tank.
| | |
| --- | --- |
| Boom width, m | 22 |
| Main tank capacity | l 2500 |
| Volumetric pump flow "Annovi Reverberi", m3/h | 8.7 |
| Tires | 9.5R32 |
| Tracking range, m | 1.4 -2.1 |
| Ground clearance, mm | 550 |
| Weight of the sprayer, t | 1.3 |
| Adjustment of boom height installation, m | 0.7-1.85 |
| Cardan shaft L=1010 mm, manufacturer/model | "Weasler"/AB1 |
Trailed Sprayer ODYSSEY-2500-22 (OPK-2500-22 SPS)
Unit of this model is perfect for the treatment of crops over large areas, thanks to the increased in comparison with other models tank volume for working liquid — 2.5 m3.
The increased capacity of the tank does not lead to problems with maintaining the same level of concentration of the working solution, since the tank is equipped with two injection mixers with robust ceramic tips. They are mounted on the bottom of the tank.
To facilitate the work with the sprayer, it can be optionally retrofitted with a mixer, that allows to prepare a working solution directly into the tank.
To improve the reliability of the sprayer in its construction were used units and components of the best global manufacturers. The pump and the computer (optional) - Italian production, nozzles - German, driveshaft - Dutch, GPS navigation (optional) - American. The names of manufacturers are given below in specifications table.
It is not a problem the adjustment of some technical parameters of the unit that affect its efficiency and passability.
For example, the height of the hydraulic boom can be smoothly changed from the ground level directly during movement. This opportunity is provided by two hydraulic cylinders and parallelogram suspension design. Minimum height - 0.7 m. Maximum - 1.85 m.
Also, if necessary, is possible to change steplessly the track width of the sprayer within 1.4 m - 2.1 m.
Good passability of this model is provided by the fact that it has a sufficiently large ground clearance - 550 mm.
The frame and the flat hydraulic boom of the unit are manufactured of corrosion-resistant elements (sandblast processed and metal parts painted by polymer powder). Also the design includes the nodes and elements necessary for the damping (hydro-mechanical system), stabilization (pendulum mechanism), return to operating position when the deviation in the horizontal plane in the case of hitting an obstacle.
Автор: Виталий Серый
Computer, manufacturer/model: "ARAG"/"Bravo 180"
GPS navigator, manufacturer/model: "RAVEN"/"Cruizer II"
Mixer, l 20: (+ cans washing device)
Products
Products and assemblies