Smart Steer system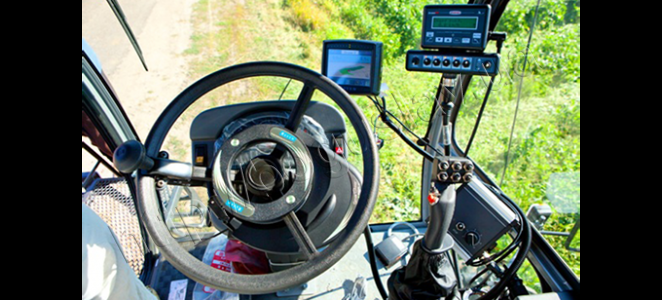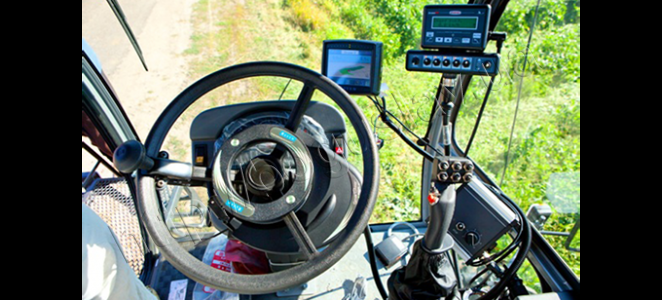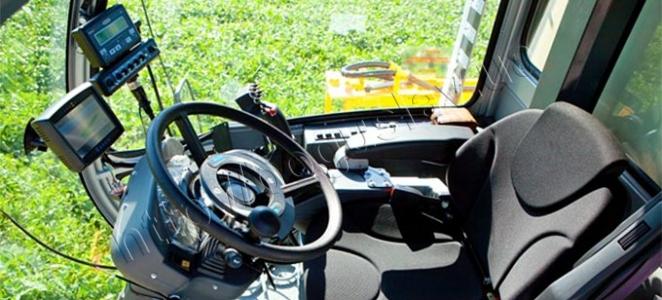 Automatic steering system, equipped with a built-in three axes gyroscope is used to correct errors on a slopes and roughness. It provides driving both parallel and along curved paths. Manual control is not blocking.
The automatically steer system Smartsteer (consisting of metal fasteners for wheel steering and wheel of toothed design on a shaft of wheel, that are fixed by means of pins) allows a great comfort to drive the machine along the rows, without using hands and keeping awareness of resignation from the course, thanks SPM.
The main purpose of this system is to protect the human factor. It does not allow the driver to make a mistake (wagging). In this case, the driver keeps the ability to operate the machinery. In other words, the steering lock is performed.
From devices produced by rival firms, this system has a more modern design that does not require the dismantling of the steering wheel and disconnecting the other structural parts. Therefore, when it is necessary to rewire the system for a different technique it is much easier to implement.
There is no need for fasteners of special design that are used only to a specific technique.
Advantages and features:
Driving along parallel and curved routes.
The structure is made entirely of metal.
Suitable for mounting on equipment, complete with hydraulic amplification device for steering wheel or hydraulics (for self-propelled sprayer, combine, MTZ-82-type tractor).
There is no need to uninstall steering wheel.
An integrated gyro with three axes performs error correction on slopes and uneven ground.
Автор: Александр Малый
Products
Products and assemblies