Trailed sprayer KRONOS-3000-22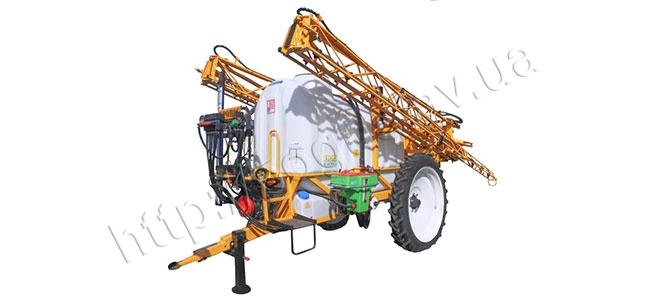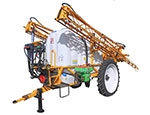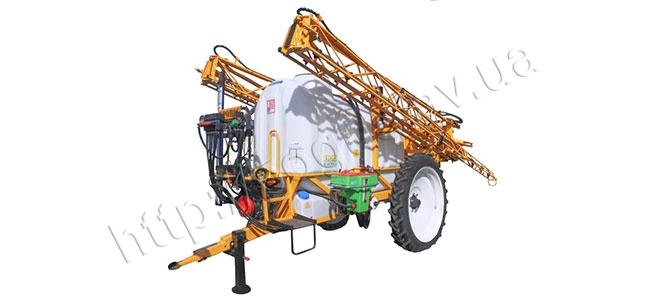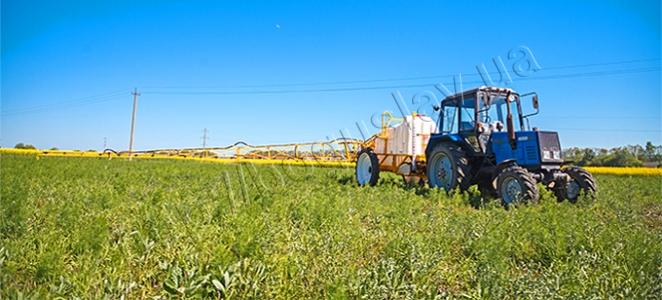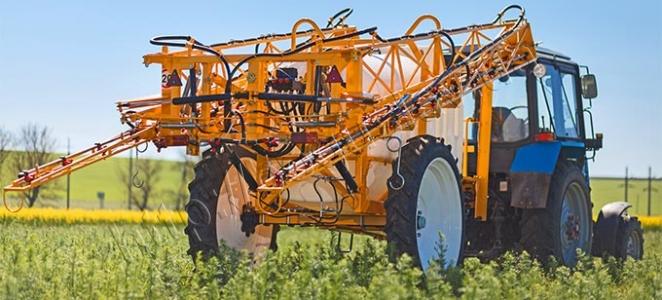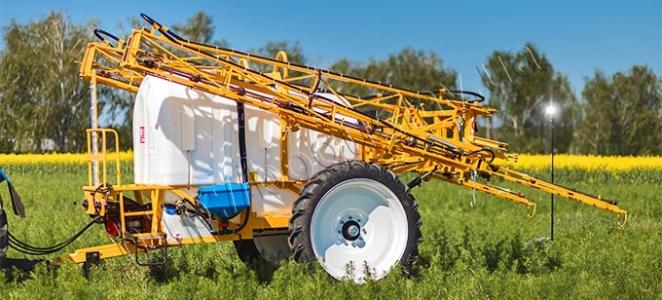 Easy-to-use modification of trailed sprayer having a highly reliable design. Efficiently processes large areas, thanks to the volume hydraulic boom with a working width of 22 m, that can be changed of height position in the range of 0.6-1.85 m.
| | |
| --- | --- |
| Boom width, m | 22 |
| Main tank capacity, m3 | 3 |
| Pump, l/min | 160 |
| Tires | 9.5R42 |
| Tracking range, m | 1.55 -2.1 |
| Ground clearance, mm | 650 |
| Weight of the sprayer, t | 2.1 |
| Adjustment of boom height installation, m | 0.6-1.85 |
| Cardan shaft, manufacturer/model | "Weasler"/AW 10 or wide-angle "Weasler"/W21-80 (option) |
Trailed sprayer
Series KRONOS, model 3000-21.5
Trailer sprayer of this model has a number of advantages. Among them, it is worth noting the high reliability of construction and equipment, usability and high performance processing of crops.
High reliability construction and equipment.
The metal carcass and the frame of the hydraulic boom have durability and corrosion resistance in the conditions of outdoor use, thanks to the use of sandblasting processing and powder coating.
In addition, the sprayer is equipped with a highly reliable imported equipment from world famous manufacturers: nozzles of «Lechler» (Germany), pumps of «Annovi Reverberi» (Italy), piping and valves of «ARAG» (Italy).
Usability.
A number of design features of the unit, and successful engineering solutions helps to ensure that its operation proceeded smoothly and without waste of time and effort. For example, one of the crucial components of the unit - hydraulic boom - equipped with a special mechanism that stabilizes its position during operation, as well as a system for damping oscillation. Even if the path of the sprayer occurs an obstacle that may cause deflection of the boom in a plane (maximum permitted 15˚ from vertical and 45˚ from horizontal), anti-collision mechanism returns to its original position immediately after passing the obstacle. Thanks to a parallelogram suspension and two hydraulic cylinders is possible without stopping the motion to adjust the height of the boom installation, in the range of 0.6 m - 1.85 m. No less convenient is the possibility of a smooth change the track width of the sprayer from 1.55 m to 2.1 m. A large capacity of its own tank that holds 3000 liters lets not to waste time for stopping for refilling.
High processing performance.
Large hydraulic boom length allows to process for one pass the strip of width 22 m. Moreover, the processing area can be increased due to the possibility to carry out the processing at higher compared to other models sprayer speed. This opportunity provides a large sprayer (650 mm) ground clearance and large wheels (R42) in diameter. To further expand the capabilities of your sprayer by using the available options of additional equipment: onboard computer, mixer (with the possibility of washing the cans), GPS Navigator or foam marker.
Автор: Виталий Серый
широкоугольный "Weasler"/W21-80 град (опционально)
Products
Products and assemblies