ATLANT 4200-36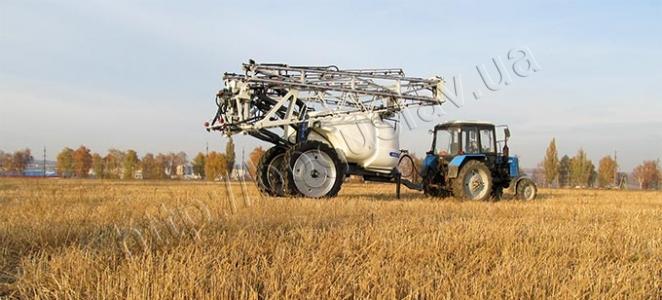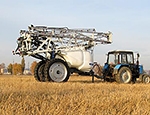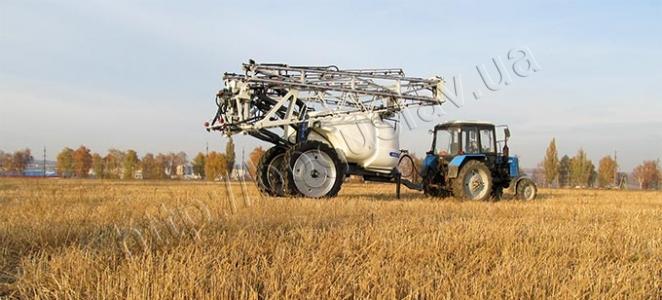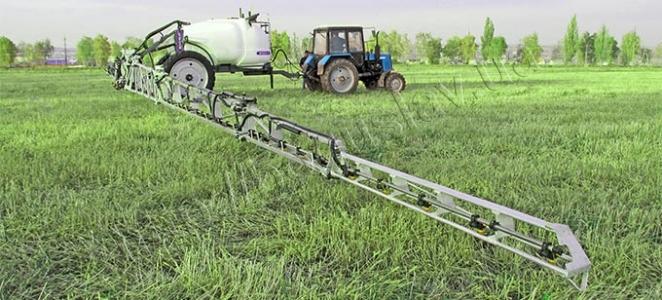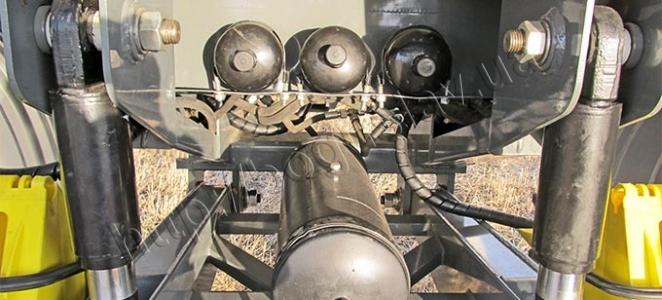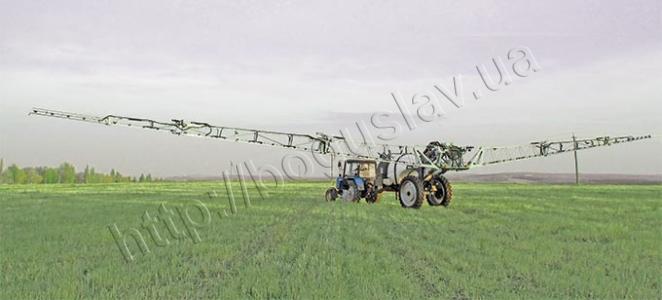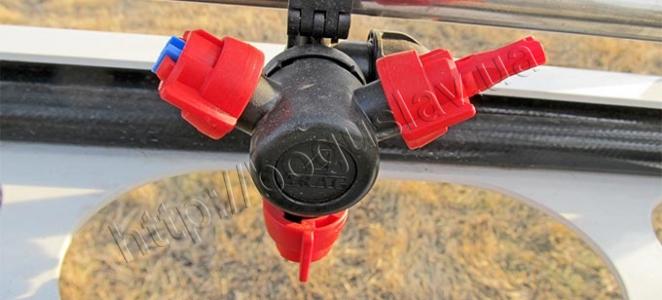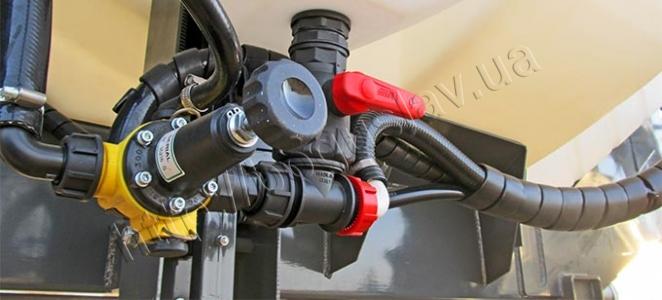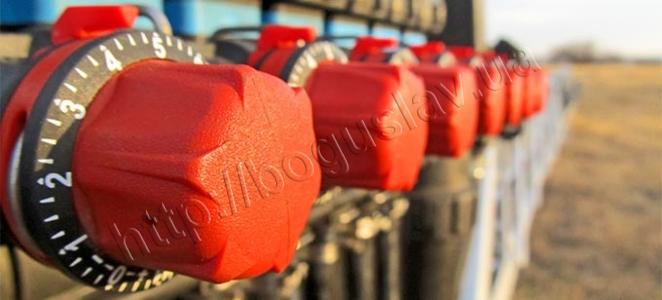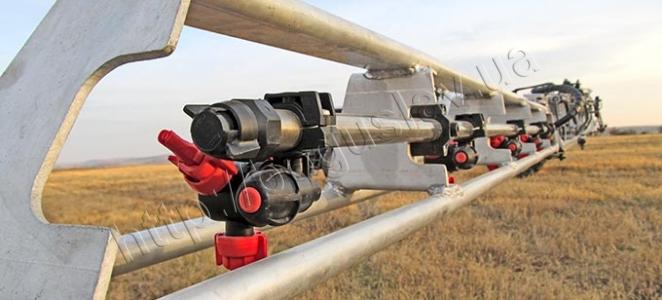 This model of the sprayer with a large tank (4200 liters) and a massive working width (36m) of the processed area will be irreplaceable in farms where it is necessary to process large areas of crops.
ATLANT 4200 series
Protection of crops in the large agrarian enterprise can be a hardly solvable task.The ATLANT 4200 series is designed to help to solve it.These are highly reliable and high-performance sprayers. Their chassis is durable and has an impressive tank volume (4200 liters).The length of the volumetric hydraulic boom is no less impressive with it is of 36 meters. To produce its design are used profile pipes made of special aluminum alloy.Thanks to it, resistance to corrosion caused by liquid fertilizers increases. In addition, such a boom weighs less and performs longer.
The construction of the frame and the boom is exposed to dynamic loads. The task of dumping dynamic loads is entrusted to the suspension of the boom, made in the form of parallelogram and chassis. With their help, the uniform processing of plants at high speed is ensured.
The boom is equipped with a pendulum mechanism that stabilizes the position to prevent the boom from deviating out of the horizontal, even when overcoming unevenness. Its hydromechanical system successfully damps all vertical oscillations.
The last sections of the boom are protected from damage when colliding with an obstacle by the mechanism, allowing them to deviate in any plane and return to the starting position when the obstacle is left behind.
The pneumatic brake system together with the hydro-pneumatic suspension of the chassis are responsible for the safe and smooth movement of the unit through the fields and the roadway.
There is the panel in the front of the sprayer that controls the key functions. These include: washing operations of the tank and the spraying system, feeding the fertilizer solution for spraying, preparing it in a mixer and filling the working fluid into the tank. This guarantees the operator a raised level of comfort and faultless control of the unit.
The washing system performs the washing operations for the following elements: mixer, main tank, pump and spray system. In order to wash thoroughly the walls inside the tank, it was equipped with a high-power rotating nozzle.
The pressure hoses are protected by a spiral made of plastic, in places where they can be rubbed or bent. Spray nozzles are installed on collectors, the material of which is stainless steel. Thanks to this, they remain intact even if the boom should be damaged.
The communication elements of brand "Arag" (Italy), the sprayers of brand "Lechler" (Germany) and the pump of brand "AnnoviReverberi" (Italy) guarantee high reliability of the sprayer and a greater degree of efficiency when using fertilizers.
Автор: Виталий Серый
Products
Products and assemblies