Trailed Plant-Feeder for Fertilizing PP 10000-01 series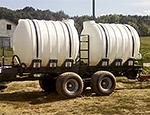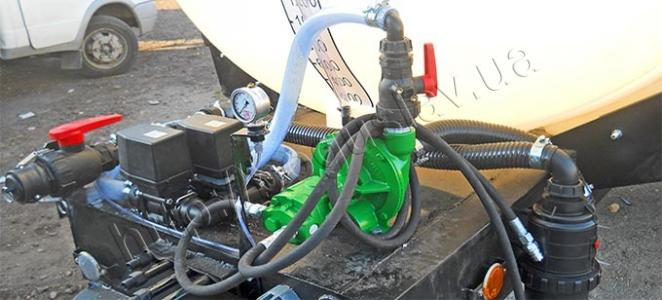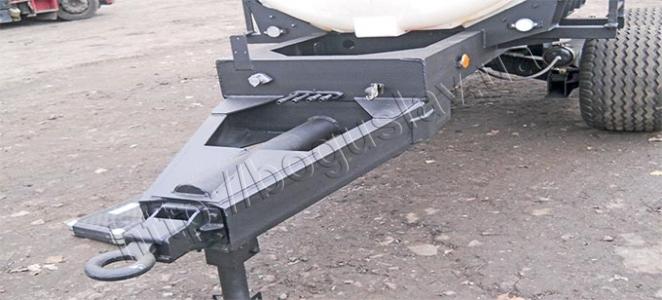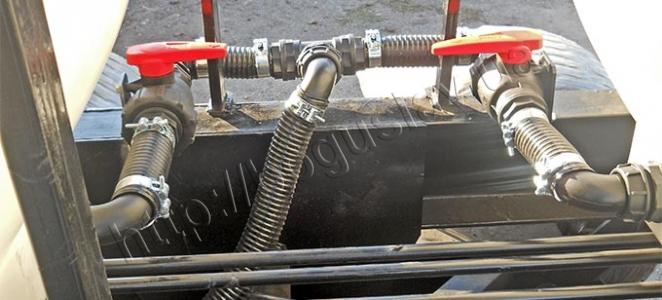 This trailer plant-feeder has two tanks of 5000 liters, thanks to that it is capable to work for a long time without refueling and ensures the use of the cultivator to treat the plants with fertilizers. Equipped with a pump having a productivity of 30 m3/h.
| | |
| --- | --- |
| Tank capacity for working liquid, m3 | 10 |
| The Centrifugal pump flow, m3/h | 30 |
Trailed Plant-Feeder for Fertilizing
PP series, model 10000-01
With the plant-feeder the cultivator may be used to introduce the mineral fertilizer into the soil. To do this it's need to unit the plant-feeder to cultivator or to tractor by trailed or semi-trailed connection.
The plant-feeder is easily transportable thanks to the special design of the chassis. It has excellent passability, as the design of its front axle has two important features. Firstly, it is driven and secondly, it is balanced. It ensures the uniform load distribution.The tank that contains fertilizer solution is made of plastic (polyethylene).
Fertilizers discharge from the plant-feeder tank to the cultivator with a simple and reliable supply and distribution system. It used centrifugal pump (Ace Pump), driven by tractor hydraulics, and electrical distributor of Italian manufacturer "ARAG", evenly distributing fertilizers to the sections of the cultivator (This plant-feeder model is equipped with a manual adjustable of supply distribution.). The pipes of feed fertilizer have the two output holes that prevents them from clogging with the soil.
The technological process is well thought out. The working solution is supplied through nozzles with dosing washers having calibrated holes. Thanks to them, the liquid evenly go to the working bodies of the cultivator across its width. In addition, the design of the nozzle prevents the leakage of the working liquid from the system if the pressure falls below 0.5 atm. Fertilizers are supplied at a working pressure of 4-6 atmospheres and reduce the chances of clogging the pipes and other elements of the system.
In contrast to the model PP-5000-01, where the control of supply system is done from the cab (there special remote control of distributor in the cab) in the described model for this purpose is mounted an electric valve. Using it shutting down the supply of solution at stops and turns the unit. As a result, significantly reduced the loss by leakage of the working liquid that protect the environment and ensure the safety of personnel.
Автор: Александр Малый
For tanks capacity 12m3, 25m3, 50 m3 is available set of "The equipment for storage of liquid mineral fertilizer" (available for order). It includes air vents for the upper lid of the tank and the valve is equipped with a locking cover on its bottom flange.
Products
Products and assemblies